C A LEVIEN LTD EARTH MOVING CONTRACTORS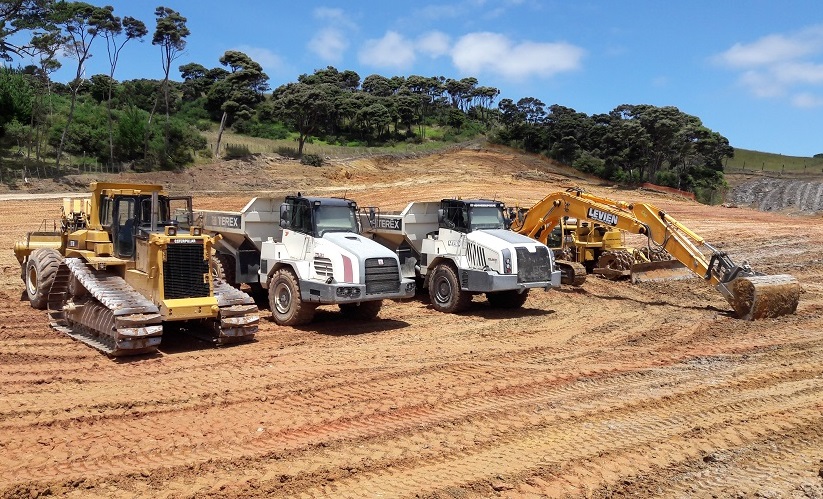 * Subdivision Work * Roading * Bulk Earthworks
C A Levien Ltd have been involved with all forms of bulk earthworks in the greater Auckland area since 1972.
From Omaha Beach , North of Auckland - to Clendon, Weymouth South of Auckland- we have worked in every corner of the wider Auckland area. Whether it is a Subdivision, Roads, Highways or Industrial Estates - our experienced contractors and machinery can handle what ever job you have! 48 years of knowledge and skill in the Earth-moving Industry means WE KNOW DIRT!
We pride ourselves on bringing our nearly half a decade of experience to ensure a contract gets completed in the most cost efficient way by managing our construction site so we move the dirt once ! We ensure deadlines are finished in time and minimise mistaken calls on site, that is common in this industry if you don't know what your doing or have the right personnel or machinery.
"Snap-Shot" of prior Earthworks C A Levien Ltd have completed
BP Truck Stop and Gas Station - Bombay
Lion Breweries Development of Factory Site
Industrial Estate - Hobsonville
Sports Fields - Millwater, Sunnynook, Weymouth
School Development - Maire Rd, Silverdale
Subdivision - Omaha Beach South
Golf Course Development - North Shore
Our fleet consists of :
Twin Power Motor Scrapers
Numerous Developments of:
Rural and Suburban Subdivisions
Industrial Estates and Commercial Land
Development and Contouring of Farm Land