WEST AUCKLAND'S EXPERTS IN SAND BLASTING
Trust C A Levien Ltd for high-quality service
Sand blasting has a huge range of applications, from restoring brickwork to its former glory to clearing industrial steel of rust and debris. Whatever you require, and for jobs large and small, C A Levien Ltd in West Auckland will provide blasting services that promise a great result.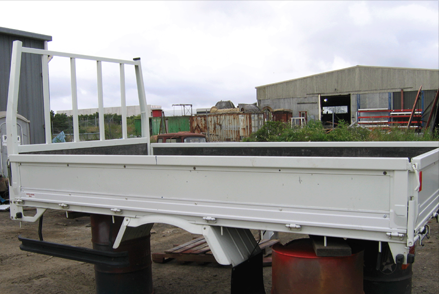 For vehicles
Other than sand blasting we offer a variety of services associated with the finishing of vehicles. These include restoration work, spray painting, priming, etching, epoxy spraying and much more. So for all these great services plus excellent finish coating for machinery, call us today in West Auckland. Our team is waiting to help you in every way.
Competitively priced
All of our services are priced to entice repeat business. We believe that if we treat our customers well, with respect and respectable rates, then we'll continue to grow our reputation as a leading provider of sand blasting.
For more details, please do not hesitate to call us in West Auckland. The results you get from our team at C A Levien Ltd have to be seen to be believed.
Committed to quality
C A Levien Ltd's commitment to quality sand blasting involves comprehensive quality assurances. This means that you get the results you're looking for, every time. We have a great track record of successful completion of projects, so we're more than happy to offer quality guarantees. We can rejuvenate any surface, clearing decades of plaster and paint from brickwork, or rust from steel. And our services for vehicles are excellent. So call us in West Auckland today
09 837 1913.